With an impressive range of high quality timber products, Timber Craft has established a strong presence across the country. Established in 2013, the Company has state-of-the-art manufacturing facilities at Nawalpur Gaidakot having its Head Office at Satdobato Lalitpur ,. The Group employs more than 200 Employees and experienced professionals.
Timber craft's manufacturing facility, sprawling over ,50000 square feet, is equipped with the latest technology and plants imported from China and India. Timber craft is the largest manufacturers of Doors and Traders of Door Components,
Timber shop ‐ 50 plus company owned retail network across Country, doors are home delivered in GPS enabled fleet of vehicles within 15 days anywhere in Nepal. Timber Craft is committed to maintaining superior standards in manufacturing and business practices.
Timber Craft's Vision & Values
Our vision and values are the door that Open Relations close the privacy which bind us together.
Timber Craft began its operation in the early 2013. Since then, the company has been providing high quality, high performance, standard and custom interior and exterior Melded Skin doors for the residential, and commercial construction markets.
Nation Wide recognized among architects, contractors, designers and other professionals in the building and remodelling industry, Timber Craft Pvt.Ltd has earned the reputation for excellence in its field, taking pride in providing superior Molded Skin door at reasonable prices.
Our unique expertise and years of experience In Making Skin door insures product availability. We deliver on time even on the tightest schedules. No job is too large – or too small – for Timber Craft Pvt.Ltd
Although we are proud to count some of Nepal premier properties among our recent projects, we are still able to diligently service the needs of our smaller customers and provide them with the special attention they deserve.
So, whatever your project – from 1 doors to 70 Houses – we'll Provide the same quality product, attention to detail and on-time performance that have made us a favourite of area contractors and architects over these years.
Best of all, you'll be guided through your order by one of our trained experts who will answer your questions and personally expedite your order.
About Timber Craft
Timber Craft is Nepal's leading manufacturer, distributor and Turnkey Contractor for all types of Interior Doors, Exterior Doors and Laminate flooring. We are an exclusive technology and brand partner for Masonite in Nepal.

The company has state of the art plant in Nawalpur Gaidakot, with a plot area of 20. and a built up area of more than 20,000 sq.ft. with more than 30 full time employees engaged only in manufacturing and another15 employees are in sales and marketing offices across the country in Kathmandu, Pokhara, Butwal, Itahari Dhangadi and Birtamod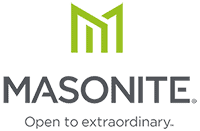 The company has state of the art equipment such as :-
Hydraulic Hot Press (2 of 2 daylight)
Glue Mixer
DD (Double Dimension) Saw
Circular/ Panel/ Cross cutting Saws
Sanding Machines
Kilns
Thermic Fluid Boiler
DG Set
Air Blower/ Dust Collector
Band Saw
Rip saw
Timber Craft has vast experience in catering to large and small projects in various parts of Nepal and our customer list will stand testimony to our excellent record of accomplishments. Some of our key active clients (over 400 satisfied small & large customers in Nepal) are :-
CG properties
CE Construction
CG Head office
Mero city
Classic Tower
Civil Housing
Sun city
Surya construction .
Pabitra Housing
Universal Construction
Grandy Tower
Hotel Sarowar.
Hotel Simara.
.
In 2013, the year Timber craft entered into an exclusive tie up with Masonite International (www.masonite.com) the World's leading manufacturer of interior and exterior doors having a global business with USD 3 billion and over 50 world class plants. Timber craft is an exclusive technology and brand partner in Nepal of Masonite HDF Door Skin and innovation technology centers.
Our Team
Chairman
Yogendra Jung Basnet
Managing Director
Kishor Vaidya
Director Manufacture
Surath Vaidya
Director Marketing
Sonila Vaidya
Director
Asish Ramtel
General manager Finance
Bibash Dhakal
Account manager
Bimala Ghantane
Account/HeadGaidakot
Chuna Dhwoj Thapa
Sales Manager/Kathmandu